​​
TRANSPORT
Availability of Transport Facility
The transport will be available depending upon the strength of students from any particular area. In case the school transport is not available, the parents will have to make their own arrangements.
Transport Rules
The route is prepared keeping in view the convenience & safety of all bus commuters. No diversions / extensions will be entertained in existing route.
The drivers are instructed to stop buses only at designated stops, unless directed otherwise by the Bus In Charge / School Authorities.
For seeking any change in bus stop, because of the change in the address the guardian must give a written application at the office, in advance.
The student should reach the respective bus stop five minutes earlier than the stipulated time.
Buses will leave at the fixed time & shall not wait for any late comer.
Parents will not be allowed to collect their ward from any of the stop without prior intimation to the concern authority.
Students will be held responsible for any damage to buses & will be fined accordingly.
Students will be allowed to get down at the stop allotted. They will not be allowed to get down at any other stop, without prior permission.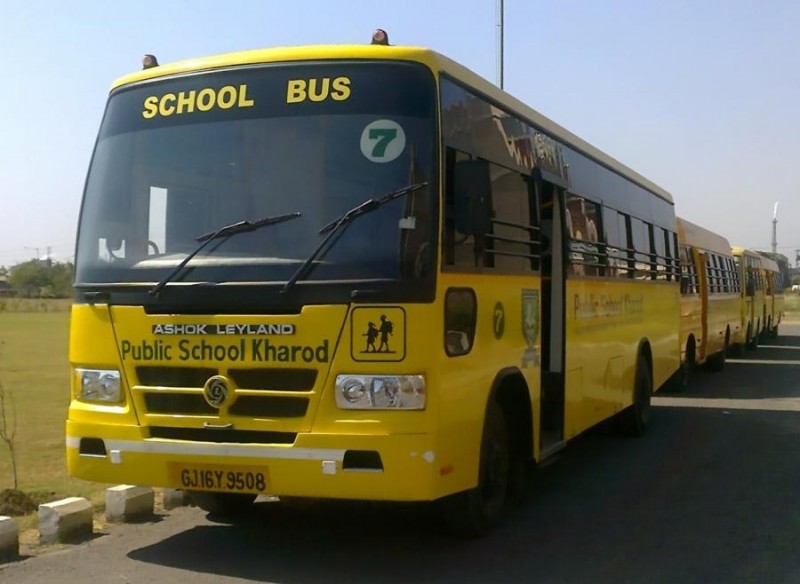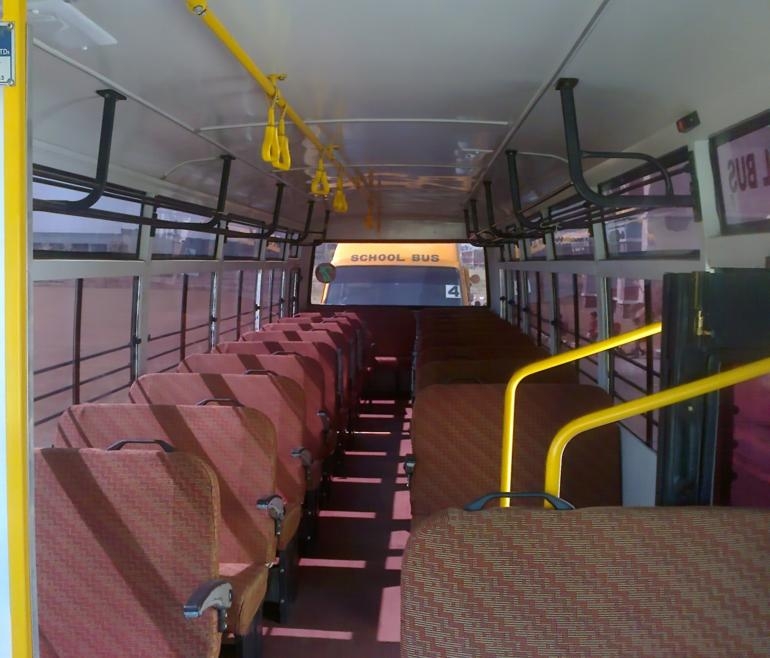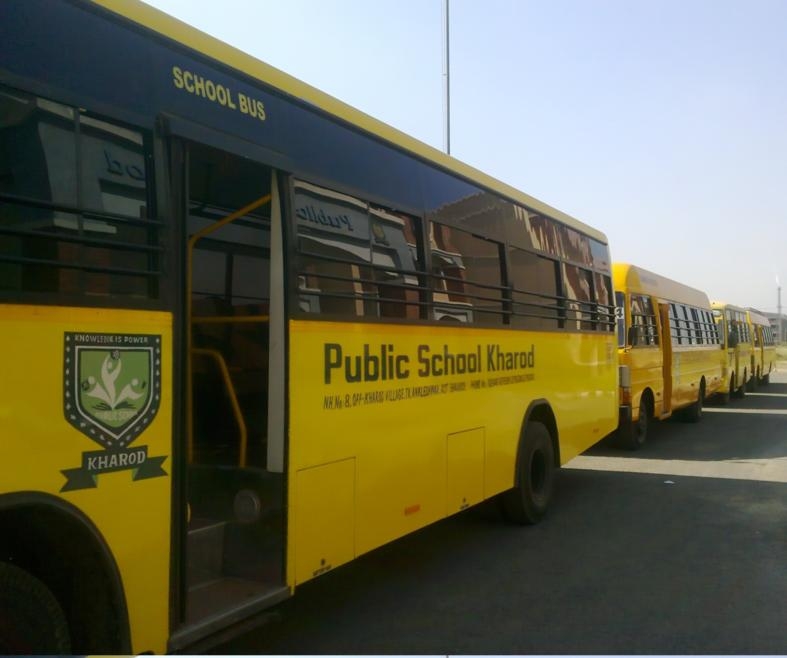 LABORATORIES
A special well equipped & ventilated Physics, Chemistry, Biology, Maths and Social Science Labs are provided for the variousactivities to increase the practical knowledge of students.
Models based on basic concepts of Maths & Social Science enable the students to remove the fear of the subject and develops interest in a play way manner.
A Computer Lab with 30pc with 1:1 ratio is provided, so that a student can benefit from it.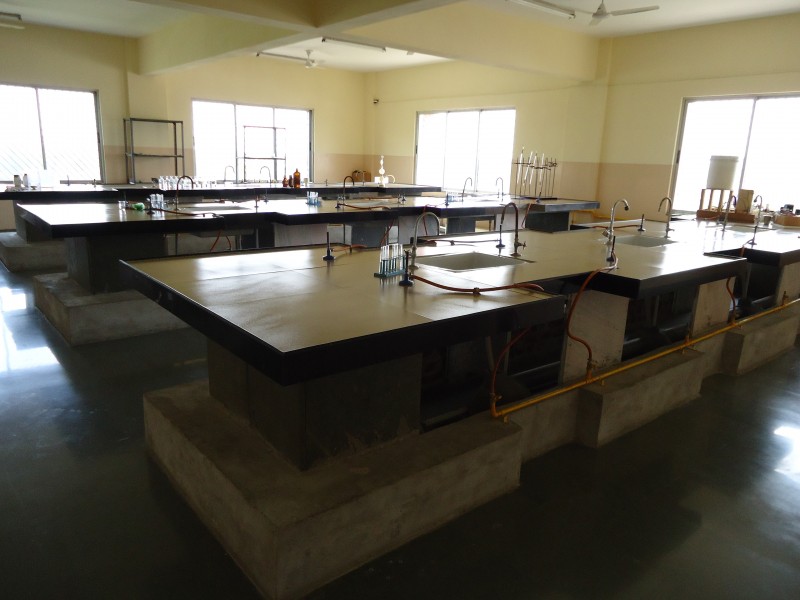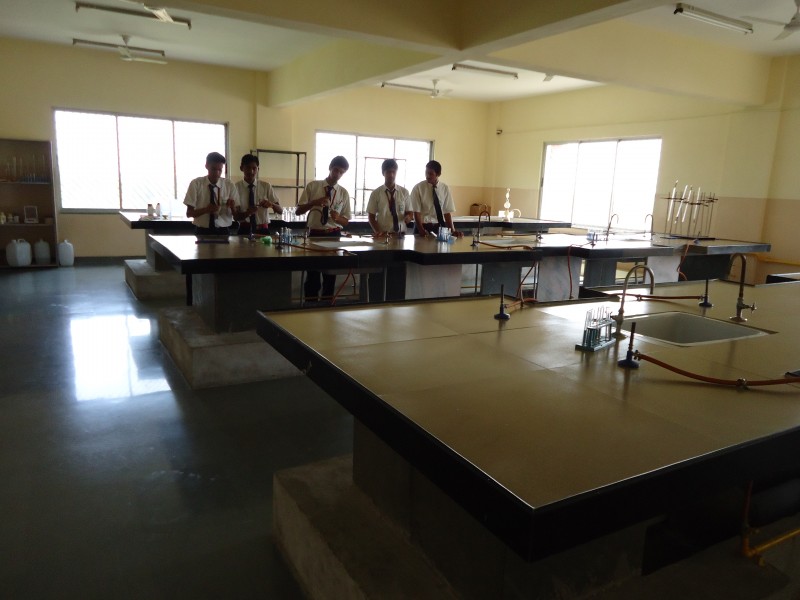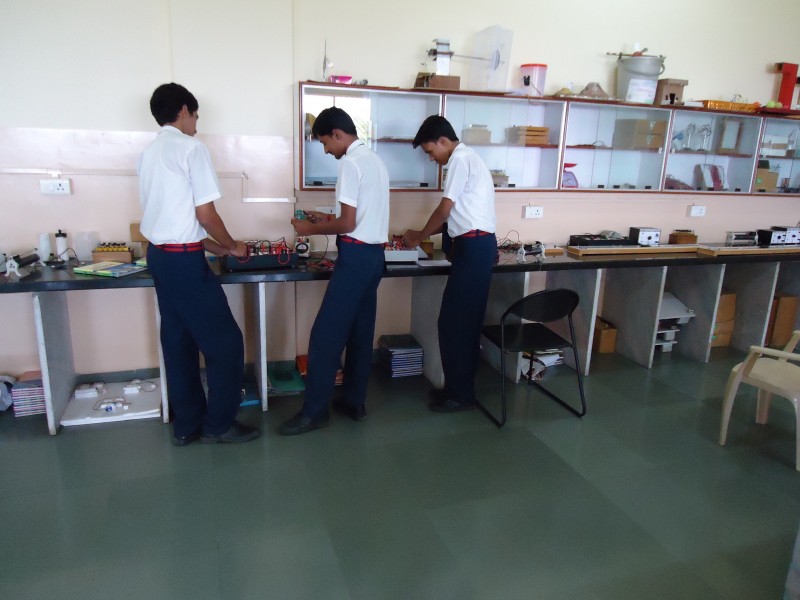 LIBRARY
Our school provides facility of library with a collection of books (around 2410) as culture, heritage, various fields of education, fiction, biographics etc.
Students are encouraged to read books during library hours to gain knowledge in various fields.
LIBRARY RULES
All students of the school are members of the library.
A student from Class I to XII can issue one book at a time for one week only.
Library books can be issued and returned during Library period of the class only and not in any teaching period.
Library books should be properly looked after and deposited on due date.
Marking, underlining, cutting and erasing or dog-earing pages of book are strictly prohibited. Borrower is liable to be punished, if any such damage to the library books is detected by the Librarian.
Reference books, Journals are to be read in the Library and Reading Room only, as those are not meant for home issue.
The librarian may recall a book at any time in case of urgency.
Library books are to be deposited at least one week before break or vacation.
A "No Dues Certificate" for each student is to be obtained from Librarian while withdrawing any student from the school.
Regular "Book Reviews" will be conducted in the assembly under the guidance of librarian, to invoke child's curiosity.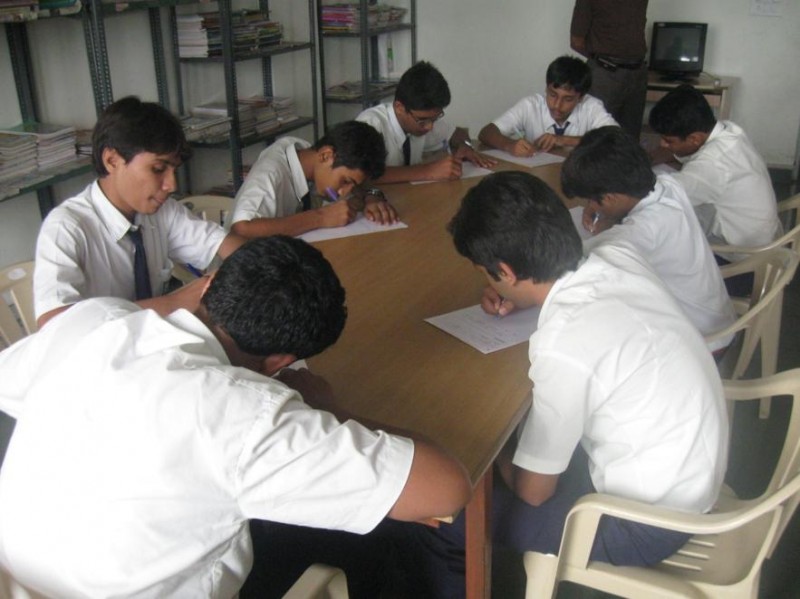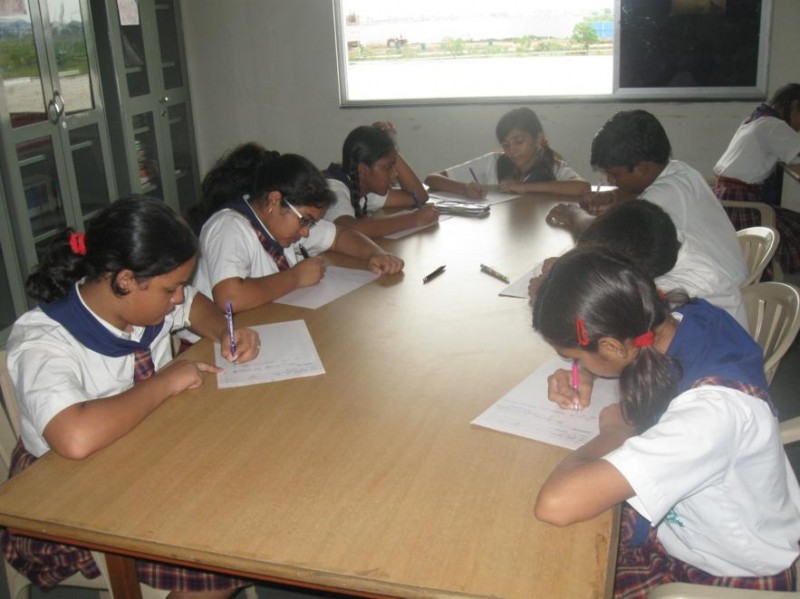 SPORTS FACILITIES
Sports is an integral part of our curriculum competitions based on indoor and outdoor sports are conducted throughout the year. For Indoorsports children are encouraged to play Chess, Table-Tennis, Carom and for Outdoor Sports children are trained in Cricket, Volleyball, Handball, Football, Bad Minton, Basketball, Kabaddi, Kho-kho.
It is compulsory for all the student of Class I to X to attend a regular class of Tack-won-do by a well trained Sensei and no extra charges will be done.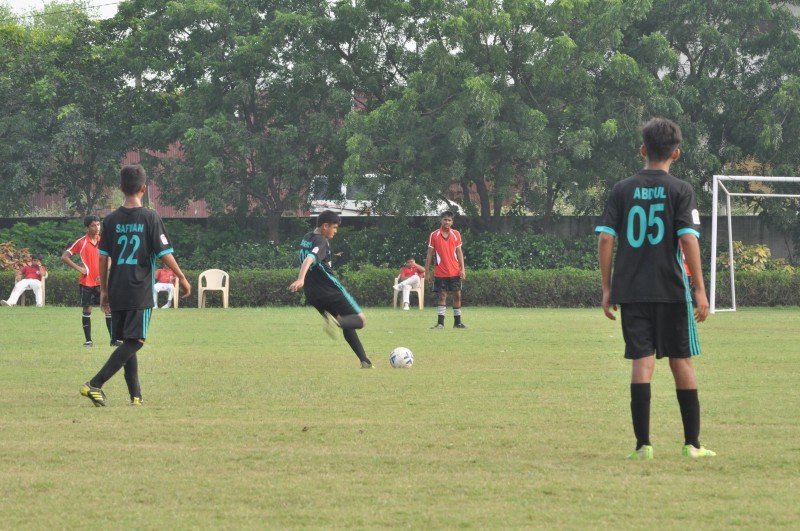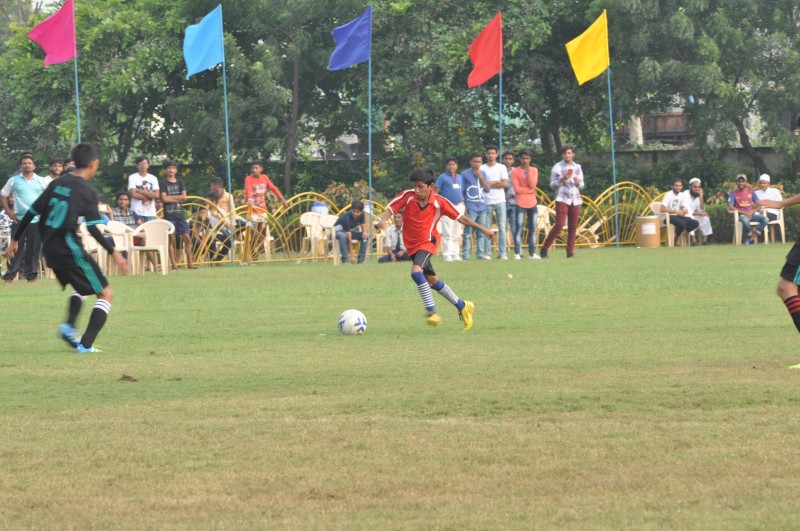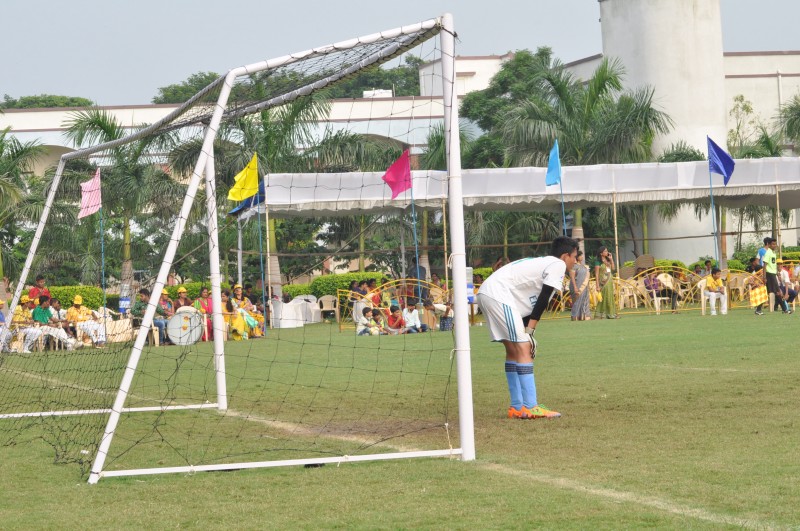 AUDIO-VIDEO ROOM
A well equipped A.V. Room with sitting capacity of 75 students is provided to make the learning process interesting to fun loving. It also helps the student to grasp the concept easily.Students are also encouraged to use A.V. Room for power point presentation, which is interesting as well as enjoyable.
MEDICAL CHECKUP
Medical check up of all students will be done periodically by a team of doctors. Their recommendations will be forwarded to the parents in the form of a prescribed medical card.
Medical Check–up of all students without any charge is especial feature done periodically by a team of Doctors. Health Card is maintained for the same. Personal remarks of each and every student by the doctor is communicated to the parents on the P.T.A. Meet. Medical check-up are undertaken by Specialist and General practitioner.PSK consider for the specialist dentist, optician, Skin Specialist as per the instruction from general physician.
Hospital (Welcare Hospital) facility is also available within 100 mtrs.

TAE KWON-DO
Taekwondo is a Korean martial art and the national sport of South Korea. In Korean, tae means "to strike or break with foot"; kwon means "to strike or break with fist"; and do means "way", "method", or "path". Thus, taekwondo may be loosely translated as "the way of the hand and the foot."
It combines combat techniques, self-defense, sport, exercise, and in some cases meditation and philosophy. In 1989, Taekwondo was the world's most popular martial art in terms of number of practitioners. Gyeorugi (pronounced, a type of sparring, has been an Olympic event since 2000.
There are two main branches of taekwondo development, which are not necessarily mutually exclusive:
"Traditional taekwondo" typically refers to the martial art as it was established in the 1950s and 1960s in the South Korean military, and in various civilian organisations, including schools and universities. In particular, the names and symbolism of the traditional patterns often refer to elements of Korean history, culture and religious philosophy. Today, the Kukkiwon, or World Taekwondo Headquarters is the traditional center for Taekwondo in Korea. "Sport taekwondo" has developed in the decades since the 1950s and may have a somewhat different focus, especially in terms of its emphasis on speed and competition. Sport taekwondo is in turn subdivided into two main styles; One derives from Kukkiwon, the source of the sparring system sihap gyeorugi which is now an event at the summer Olympic Games and which is governed by the World Taekwondo Federation. The other comes from the International Taekwon-Do Federation.
Although there are doctrinal and technical differences between the two main styles and among the various organizations, the art in general emphasizes kicks thrown from a mobile stance, employing the leg's greater reach and power. Taekwondo training generally includes a system of blocks, kicks, punches, and open-handed strikes and may also include various take-downs or sweeps, throws, and joint locks. Some taekwondo instructors also incorporate the use of pressure points, known as jiapsul, as well as grabbing self-defense techniques borrowed from other martial arts, such as hapkido and judo.